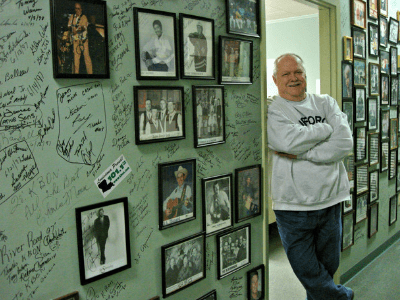 KBON 101.1 FM - RADIO STATION
9am-4pm – Free Admission
Tour the downtown radio station KBON 101.1 FM, a variety music station that highlights Cajun, zydeco and swamp pop artists. Check out the wall with signatures of legends. Many of these legends are honored at Le Cajun Music Awards, held annually in August.
109 South 2nd Street, Eunice
337-546-0007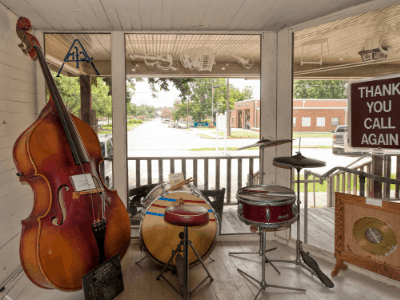 CAJUN FRENCH MUSIC HALL OF FAME & MUSEUM
Summer: 9am-5pm | Winter: 8:30am-4:30pm – Free Admission – Group Friendly
Discover the roots of Cajun music and the early musicians who shaped the genre, such as Iry Lejeune, Denis Mcgee, and Joe Falcon. Learn more about the first female to ever record Cajun music, singer and guitarist, Cleoma Falcon, and the women who rock the genre today.
240 South C.C. Duson Street, Eunice
337-457-6534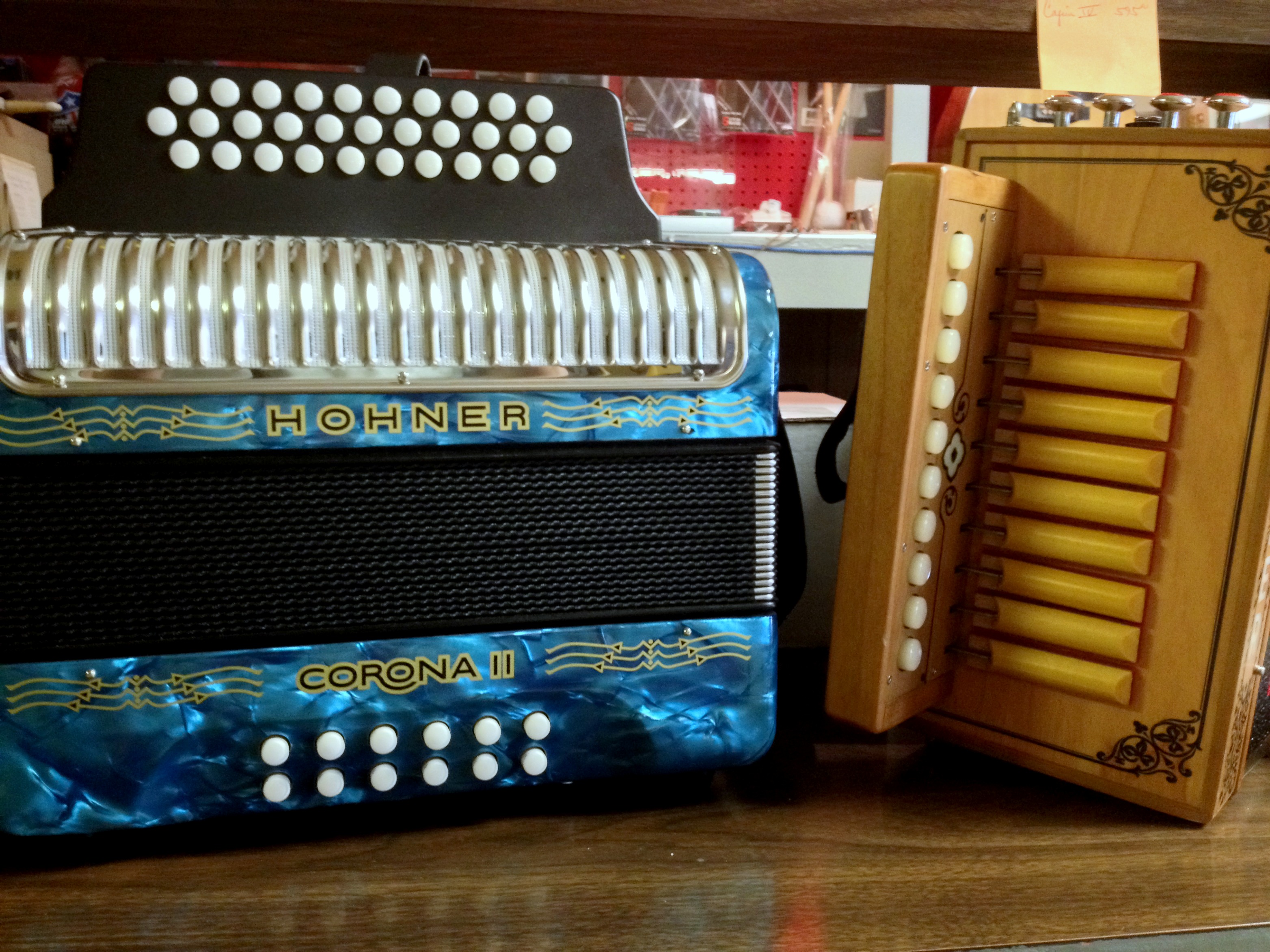 SAVOY MUSIC CENTER
9AM-12PM – Free Admission
Experience a tradition that has been taking place every Saturday morning since 1966, a jam session hosted by Marc Savoy, renowned accordion maker and musician, and his wife Ann, author and musician.
4413 Highway 190, Eunice
337-457-9563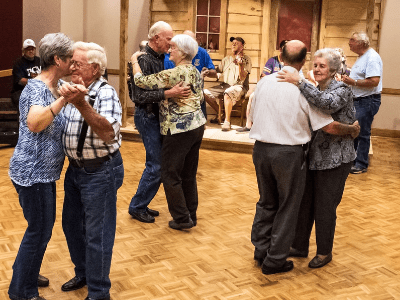 PRAIRIE ACADIAN CULTURAL CENTER - Jean Lafitte National Park & Reserve
2:45pm-6pm – Free Admission – Street Parking
Discover "the Cajun way" and kick up your heels with music and dancing beginning at 2:45pm. Learn the secrets of our local cuisine with a cooking (and tasting) demonstration beginning at 4pm.
250 West Park Avenue, Eunice
337-457-8499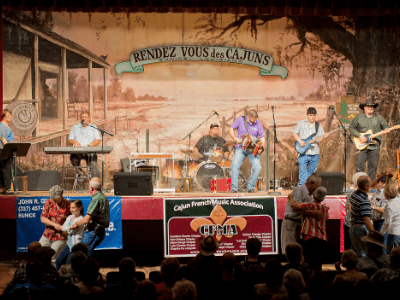 THE LIBERTY THEATRE
6pm-7:30pm – $5 Admission – Street Parking
This restored 1924 Vaudeville Theatre hosts the internationally recognized radio and TV show Rendez-vous des Cajuns. Emceed in French and English.
200 West Park Avenue, Eunice
337-457-7389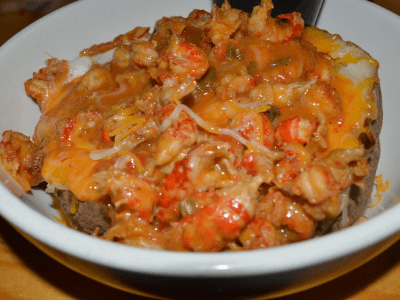 ROCKY'S CAJUN KITCHEN
7:30pm-9pm – Group Friendly
This restaurant and Cajun dancehall offers classic Cajun dishes and authentic French music, every Saturday night from 6pm-9pm.
250 West Park Avenue, Eunice
337-457-8499
ACCOMMODATION TIP
For more music and fun, spend the night at Lakeview Park & Beach, a favorite spot of Anthony Bourdain. Every Saturday, February through November, Cajun and zydeco bands play in the old barn turned dancehall for the Fais-do-do. Spend the night in one of their cabins or camp out in your RV.
1717 Veterans Memorial Highway, Eunice
337-457-2881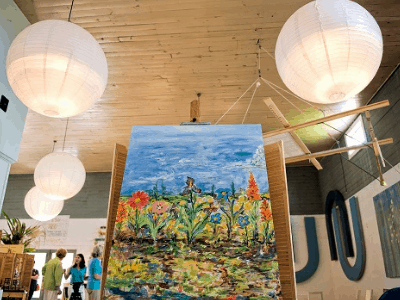 NUNU ARTS & CULTURE COLLECTIVE
11am-4pm and by appointment – Group Friendly
NUNU Arts & Culture Collective is a community hub for all events inspired by arts, culture, education, and music.  This volunteer-run facility nourishes the towns budding arts scene through a series of weekly and monthly events. Visit during NUNU's store hours to shop at the NUNU Marketplace featuring the Deux Bayous Gallery, Bouki Books Literary Gallery, Festif Textiles, and the Nu Cadeaux Gift Shop.
1510 Bayou Courtableau Highway, Arnaudville
337-453-3307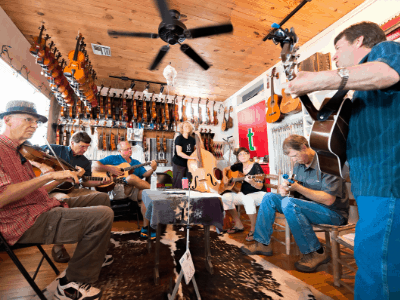 TOM'S FIDDLE & BOW
1st Sunday of the month – 1pm-4pm – Free Admission
Sunday's aren't just for confession in South Louisiana! Every first Sunday of the month, Tom's Fiddle & Bow in Arnaudville hosts a casual jam session for experienced and beginner musicians. Those who don't play are welcome to listen in and meet the artists.
204 Fuselier Road, Arnaudville
337-754-5528 | 337-322-5402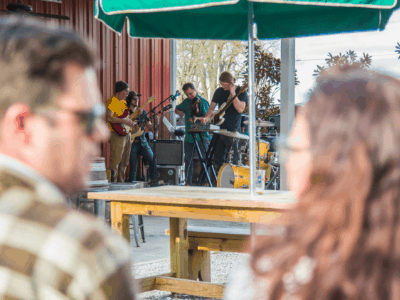 BAYOU TECHE BREWING
2pm-5pm – Group Friendly – Free Admission
Every Sunday, lift your spirits with a glass of ice cold craft beer, a front porch jam session, a French table and a friendly game of Bourré, all at Bayou Teche Brewing. The micro-brewery is truly a one-stop-shop for those looking for an authentic rural Louisiana experience.
1002 Noth Lane, Arnaudville
337-303-8000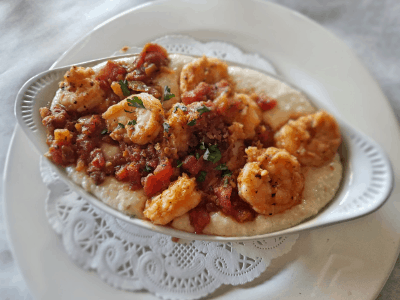 JAZZ NIGHT AT ARPEGGIO'S LOUNGE
1st, 3rd, & 5th Sunday of the month – 6pm-9pm – $20 Admission
The Zydeco Music Capital, Opelousas, is now offering Louisiana-style jazz at Arpeggio's Lounge. The popular restaurant and music venue also features neo-soul, blues, brass, and R&B artists and bands. Sample Cajun and Creole-style hors-d'oeuvres and enjoy an adult beverage during the show.
204 North Main Street, Opelousas
337-407-5188
PLAN YOUR TRIP TO CATCH THESE MUSIC EVENTS!

Music & Market Spring and Fall Series in Opelousas – occurs every Friday on selected dates in the spring
(April-May) and fall (September-October) 

    Zydeco Festival in Lebeau – First Saturday in July

    Original Southwest Louisiana Zydeco Music Festival in Opelousas – Saturday before Labor Day