St. Landry Parish is proud to have six Cultural Districts: Deux Bayous – Arnaudville, Eunice, Grand Coteau, Opelousas, Sunset, and Washington. In these designations, visitors reap part of the benefits as sales of original artwork are tax-free!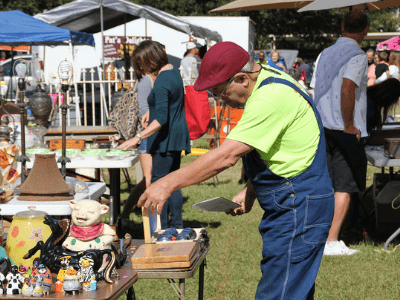 Shop 40,000 square feet of antiques and collectibles, vintage clothing, jewelry, and primitives. The 50's style Old Schoolhouse Cafe offers home-cooked meals and gourmet sandwiches. Shop six acres of 200+ vendors and antique dealers during the Semi-annual Antique Fair and Yard Sale on the second weekends of April and October.
Friday-Sunday 9am-5pm
123 South Church Street
337-826-3580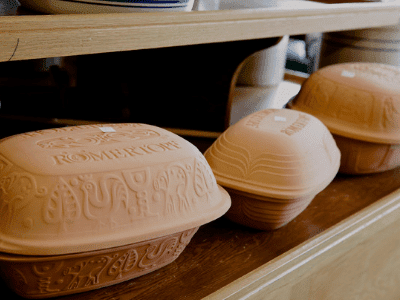 A true find for any shopping and history enthusiast, this hardware store has been open since 1878 and is Opelousas's second oldest business. Still operated by the Sandoz family. Hardware items, housewares, and gifts.
Monday-Friday 7am-5pm | Saturday 7am-2pm
312 North Main Street
337-942-3564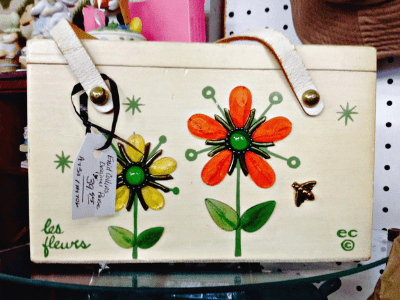 Shop more than 80 dealers in 30,000 square feet of antiques, shabby chic, vintage clothing, and primitive items. You just might find something you can't live without!
Thursday–Sunday 10am-6pm (Spring/Summer) | Thursday-Sunday 10am-5pm (Fall/Winter)
637 Creswell Lane
337-678-1081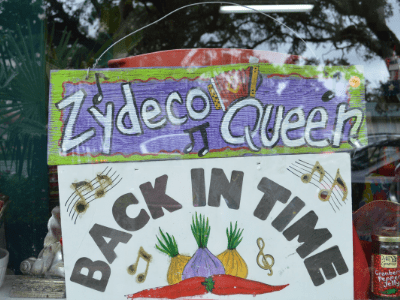 Collectibles, unique gifts, jewelry, gourmet foods, and gift baskets. Don't shop till you drop. Take a break for lunch at this full-service café serving award-winning recipes.
Monday-Saturday 11am-4pm
123 West Landry Street
337-942-2413
Napoleon Avenue is lined with antique and flea market shops. Also, make time to visit Artworks by Ted Bertrand and Jerilyn's Fused Glass Studio.
Napoleon Avenue
Shop listings can be found under Things To Do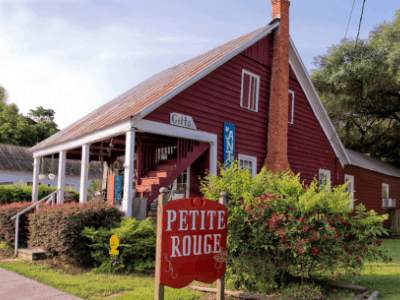 For over fifteen years, Connie St. Romain has been collecting and selling vintage items including furniture, jewelry, and glassware. The shop also carries essential oils, soaps, teas, apothecaries of historic uses, and herbal infused local honey.
Tuesday 11am-4pm | Wednesday-Saturday 10am-5pm | Sunday 1pm-4pm
272 East Martin Luther King Drive
337-662-4002
A must-stop for culinary enthusiasts. For 30 plus years, shoppers have visited the Kitchen Shop for beautiful linens, specialty wine, fine kitchenware, and Louisiana themed gifts. Also find art, books, jewelry, garden items, and bath and body products. While you're there head to the back kitchen where the owner, Chef Nancy Brewer, makes Gateau Na Na, sweet dough pies, and other pastries all on site.
Tuesday-Saturday 10am-5pm | Sunday 1pm-5pm
296 Martin Luther King Drive
337-662-3500
PLAN YOUR TRIP TO CATCH THESE SHOPPING EVENTS!

  The Exit 11 Yard Sale in Sunset & Grand Coteau – every 3rd Saturday in March and September

  Semi-Annual Antique Fair & Yard Sale in Washington – every 2nd weekend in April and October

  Grand Noel in Grand Coteau – the Saturday after Thanksgiving

  Christmas at Coteau in Grand Coteau