Zydeco Music Capital of the World
FREE ADMISSION – BUS PARKING
Take a mini-tour of the Cajun prairie and learn more about this award-winning center's sustainable practices. Also home to the Amédé Ardoin Commemorative.
978 Kennerson Road, Opelousas
337-948-8004
$3 ADMISSION – BUS PARKING

This museum is one of only two locations in the U.S. to tell the story of the New York Foundling Hospital orphan train riders. Bus parking is available on the corner of Highway 190 and Academy Street.
223 South Academy Street, Opelousas
337-948-9922
$5 – STREET PARKING

This French Colonial home is believed to be the oldest structure in St. Landry Parish. Tours of the St. Landry Catholic Church and Cemetery are also available. Ask about the Father Lafleur Monument.
1152 Prudhomme Circle, Opelousas
337-942-8011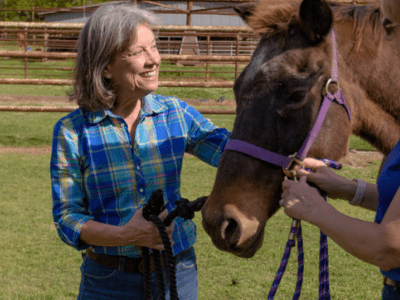 GROUP FRIENDLY – BUS PARKING

Get to know retired racehorses Causeimadoll, Elzina, and Pappa on this 5.26 acre farm while you discover the mystique of horses and how their ability to offer immediate feedback about our presence, emotional intelligence, and body language can better connect you with your coworkers, friends, or family members.
313 County Ridge Road, Opelousas
337-678-0883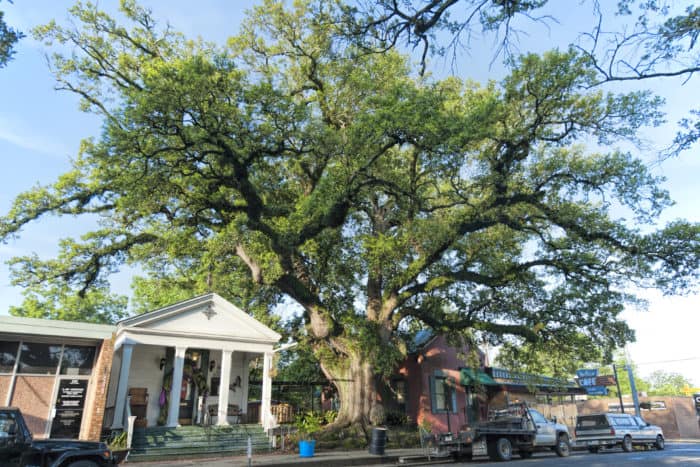 GROUP FRIENDLY – VARIOUS PARKING
In Downtown Opelousas, the St. Landry Parish Courthouse, built in 1939 and flanked by 19th Century lamp poles and amazing oak trees, is the central feature of the Courthouse Square. Stop by Java Square and get a cup of coffee in the Old Parish Trust & Savings Building's original bank vault. Walk down the sidewalk and visit the Jim Bowie Oak, a 350-year-old behemoth, before you visit The Palace Café. Rounding the square, you can see the Delta Grand Theatre and amazing red brick of the Old Federal Building.
 Visit the Washington Historic District and Sunset's Antique Avenue.

FREE ADMISSION – BUS PARKING
Shop through 40,000 square feet of antiques, collectibles, and primitive items.
123 South Church Street, Washington
337-826-3580
STREET PARKING
This Gothic Revival Church was completed in 1874. The church was used in the film, "Free State of Jones."
308 Church Street, Washington
337-945-8274
Napoleon Avenue is lined with antique and flea market shops. Also, make time to visit Artworks by Ted Bertrand and Jerilyn's Fused Glass Studio.
Napoleon Avenue, Sunset
Shop listings can be found under Things To Do
GRAND COTEAU / ARNAUDVILLE
Visit peaceful Grand Coteau then follow scenic Highway 93 to Arnaudville.
$5/$1 – BUS PARKING

Learn more about the miracle that led to the canonization of Saint John Berchmans, and what life was like at the Academy during the Civil War.
1821 Academy Road, Grand Coteau
337-662-5275
GROUP FRIENDLY – BUS PARKING

Local historian Bonnie Barry will lead you through the St. Charles Borromeo Church & Cemetery designed by New Orleans architect James Freret with a 3,104-pound bell whose toll can still be heard today. Peruse their extensive collection of art with stained glass windows, paintings, statues and ornate altars. The cemetery itself dates back to the early 1800s with grand oaks and expansive green, pastoral views.
174 Church Street, Grand Coteau
337-662-5279
FREE ADMISSION – BUS PARKING
NUNU is much more than a gallery! This collective features locally handcrafted items and hosts several events including quilting circles, jam sessions, potluck dinners, and French Tables. Ask about their drum circles.
1510 Bayou Courtableau Highway, Arnaudville
337-453-3307
FREE ADMISSION – BUS PARKING
Lift your spirits with local craft beer! Sample ales in the tap room and tour the brewery in English or in French. Live music on Saturday and Sunday.
1002 Noth Lane, Arnaudville
337-303-8000